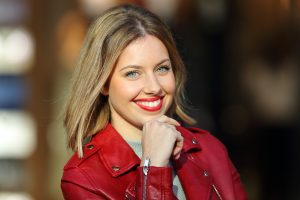 While smile flaws can be hard to ignore, your Prairie Village, KS dentist can make corrections through surprisingly conservative treatment. With a bonding and contouring treatment, problems with the shape, size, and color of teeth improved with minimal changes made to your tooth structure. The process can lead to results without the use of permanent restorations. Contouring work can make minor adjustments that make teeth appear more even, and more less distracting. A bonding treatment can cover up discoloration, and add size to a tooth that is too small. This is one of several cosmetic dental procedures available to you, which can help you show off great improvements!
Making Significant Changes Without Dental Restorations
Unlike procedures that call for the placement of dental crowns and dental veneers, a bonding and contouring treatment will not require the creation and placement of a restoration. This means that your improvements can come with minimal work on your tooth structure. This work is still capable of helping you transform the way you look, as you can make corrections that concern the color, size, shape of a tooth, and even the spacing between teeth.
What To Expect During Your Bonding And Contouring Work
Your treatment experience will depend on the number of teeth being worked on, and the kinds of changes you want to see. Contouring changes the shape of teeth, as your dentist carefully removes your enamel to bring teeth down to a more appropriate size, or fixes problems with a jagged or otherwise uneven appearance. During a bonding procedure, your dentist will use careful applications of composite resin to make teeth look whiter, and to hide chips, cracks, and other flaws. A bonding procedure can also make a tooth look larger.
Practicing Preventive Care To Preserve Your Cosmetic Improvements
After you have any form of cosmetic dental work done, you can be excited to preserve your improvements for as long as possible. You can receive tips on sustaining your improvements after your work is done, and during routine dental checkups. Keeping up with regular oral care, and taking the time to properly brush and floss, are also helpful. Be careful about what you eat and drink if you are worried about stains, and protect your tooth structure by resisting any habit of biting or chewing on hard surfaces.
Talk To Dr. Browne About Changing Your Smile Through Bonding And Contouring
Bonding and contouring work can lead to great smile changes, and give you the kind of confidence that makes you eager to share your smile with the world! Dr. Browne is ready to help people in and around Prairie Village, KS show off great smile improvements through cosmetic dental work. Of course, you can also turn to our practice if you are interested in matters concerning your oral health. To learn more or to schedule a visit with Dr. Browne, contact our office today at (913) 901-8585.