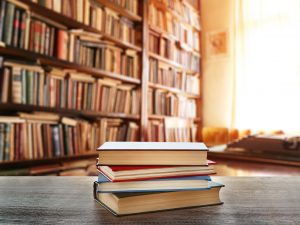 Your Johnson County libraries offer more than just a place to check out books. Area libraries host art exhibits that take care to showcase local talent. The Corinth Library in Prairie Village is currently displaying the works of artist Kwanza Humphrey. Between now and Sunday, April 21, you can visit the library to explore a selection of his works, and appreciate the skill behind them. Your local library is here to help you stay informed, and keep your mind sharp. Your Prairie Village, KS dentist is here to take care of your teeth – you might not realize it, but your oral health can have a big part in your overall well-being!
When:
The Corinth Library will have the works of Kwanza Humphrey on display until Sunday, April 21. The library is open each day – for information on hours, please click here.
Where:
The library is located at 8100 Mission Road, Prairie Village, KS.
Cost:
The library welcomes visitors at no cost to see this exhibit!
Activities Include:
When you stop by the Corinth Library, you can explore the latest art exhibit. The current artist, Kwanza Humphrey, will have work on display through Sunday, April 21. This is an ongoing series offered by Johnson County libraries.
For More Information:
For more information about the exhibit currently on display at the Corinth Library, click here. To learn more about the art exhibits being featured at Johnson County libraries, click here.
Schedule Dental Care For Your Family With Dr. Browne!
If you are due for your next routine dental appointment, or if you think something might be wrong with your smile, talk to Dr. Browne about scheduling a visit. Our practice offers a range of important oral health treatments for individuals in and around Prairie Village, KS.To learn more or to schedule a visit with Dr. Browne, contact our office today at (913) 901-8585.