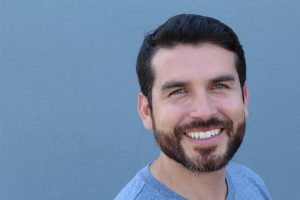 The work your Prairie Village, KS dentist can do to improve the quality of your smile may involve your gums. While many forms of cosmetic dental care require work to address problems with teeth, a gum contouring treatment takes a different approach. During this procedure, excessive periodontal tissues can be safely removed, and problems with uneven gums can be addressed. As a result, your teeth can appear longer, and less squat. If you want to learn more about this, or any other procedure, you can bring up your questions about cosmetic work during your next routine dental exam. You can also reach out to make arrangements to go in for a cosmetic consultation.
Can I Benefit From A Gum Contouring Treatment?
A gum contouring treatment can be effective when you have concerns about your teeth appearing short, or stubby. In many cases, this has less to do with the length of those teeth, and more to do with the state of your gums. By safely removing bulky or excessive tissues, you can have a smile that is more symmetrical, and more attractive! This process is minimally invasive, and patients often have their final results after only one appointment.
Finding Out How A Cosmetic Procedure Can Offer Great Smile Benefits
If you want to make truly striking improvements, you should talk to your dentist about how you can make the most beneficial changes. That can involve pairing a gum contouring treatment with porcelain veneers, which cover up any visible issues with your teeth. You can also learn how alignment problems can be fixed with MTM aligners, which can offer potential orthodontic benefits in less time than you expect!
Dr. Browne Can Talk To You About Improving Your Smile With A Gum Contouring Treatment
If you want to learn more about the benefits of cosmetic dental care, you can reach out to Robert M Browne, DDS to learn more! Individuals in and around Prairie Village, KS can find out how a single procedure can lead to fantastic results, and give them a new confidence in their smile! To learn more or to schedule a visit with Dr. Browne, contact our office today at (913) 901-8585.