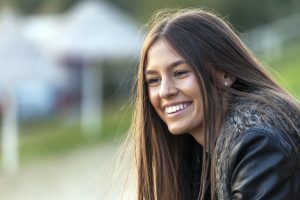 Every time you check your smile in the mirror, you have a frustrating feeling that your teeth are only growing duller. Your efforts to brighten your smile using store bought products had less effect than you desired. Should you hold out hope that a professional whitening treatment from your Prairie Village, KS dentist's office can help? Using a professional treatment, rather than something found at the store, can lead to better results, as the materials available from your dentist can reach staining particles that reside below the surface of your enamel. That means you can do something about stains that have persisted through past efforts to brighten your smile. If you have a problem with the color of your smile because of intrinsic discoloration, your dentist can recommend a different cosmetic dental procedure. 
A Whitening Treatment Can Effectively Address Stubborn Stains That Hurt Your Smile
Professional whitening treatments rely on professional agents that are effective at breaking apart stains in your enamel. Because they can also oxidize the tooth structure below the layers of enamel, you can see significant changes that are hard to achieve through whitening treatments and whitening toothpastes that you see at your grocery store or pharmacy. Your dentist can send you home with a professional kit that can dramatically improve your appearance after ten to fourteen days.
For Intrinsic Discoloration, A Different Procedure Can Be Required
Intrinsic discoloration occurs when there are internal problems with your teeth that create blemishes. A whitening treatment can be less beneficial in these cases, but your dentist can help you find a solution that gives you your desired results. With porcelain veneers, it can be possible to hide your discoloration behind thin, lifelike shells that offer cosmetic benefits.
Dr. Browne Can Help You Make Real Improvements To Your Smile
If you want to know how you can make big improvements to your smile, talk to Robert M Browne, DDS! Our practice is proud to offer cosmetic treatments that can lead to improvements that target a range of different potential concerns. To learn more about how Dr. Browne can help you, contact our office today at (913) 901-8585.