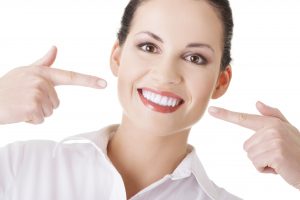 If you had the opportunity to fix problems with your smile, what would you like to improve? If you have several issues you wish you could change, or if you feel that your appearance is generally not what you want it to be, you may be interested in what veneers can do. Porcelain veneers provided by your Prairie Village, KS dentist's office are able to make many corrections to your smile. It can be all too common for people to assume that a cosmetic dental procedure is used to target a specific concern. Veneers are able to cover the front of your teeth and hide many different flaws at once, so you feel fantastic about your appearance!
1. Your Veneers Can Make Your Teeth Look Healthier
Simply put, unattractive teeth can seem unhealthy, and make you look less healthy overall. Your veneers can help with teeth that seem dull, worn down, or in generally worse condition.
2. You Can Hide Frustrating Stains
Dental discoloration often stems from stains in a person's enamel. These problems can be addressed through a teeth whitening treatment from your dentist, which can make a big difference to the way you look. Veneers can also help with discoloration. What many people don't realize is that some issues with discoloration are not caused by enamel stains – while whitening agents can fail to be effective in this circumstances, veneers can offer improvements.
3. You Can Cover Up Unflattering Gaps Or Overlaps
Some patients with alignment flaws will need to discuss orthodontic treatment to make the desired changes. However, others with relatively minor gaps and overlaps may be able to address this concern with veneers, which can cover these flaws. This means you can make improvements in considerably less time than you might have feared, while also enjoying improvements to the color and condition of teeth!
Talk To Dr. Browne About Improving Your Appearance With Porcelain Veneers
If you are ready to learn how porcelain veneers can help you, talk to Robert M Browne, DDS about porcelain veneers. Many smile improvements are possible with the placement of veneers, and you can count on those improvements to last for many years! To learn more or to schedule a visit with Dr. Browne, contact our office today at (913) 901-8585.