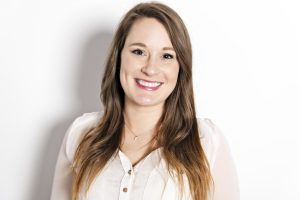 If you feel frustrated over the way your smile seems flawed, you should know that your Prairie Village, KS dentist can provide help through cosmetic dental treatment. One benefit to discussing your esthetic concerns with your dentist is that you can learn about the different treatments available to you, and how they can help you make positive changes. You can find out how a procedure can help you deal with something like discoloration, dental damage, or alignment problems. You should know that some problems affecting the way you look can also pose an oral health problem, or serve as a sign that you might face a dental issue. Your dentist can provide more information to let you know what you might be facing, and what can be done to help address the matter.
Do You Know What Kind Of Cosmetic Services Are Available From Your Dentist?
Did you know that your dentist is ready to help you deal with cosmetic problems that revolve around your periodontal tissues? A gum contouring treatment can help you address your concerns with bulky, bumpy, or uneven gum tissue. It can also help make your teeth appear longer. Your dentist can also offer help with poor dental alignment by providing you treatment with MTM aligners, a special aligning system focused on correcting the positions of your front teeth.
The Link Between Common Smile Concerns And Your Oral Health
You might not realize it, but that frustrating cosmetic problem could be something your dentist needs to know about. If you are bothered because your teeth appear worn, or ground down, you could be seeing signs of bruxism, or frequent teeth grinding. Poorly aligned teeth can make it harder to avoid cavities, and cause issues with your bite alignment.
Talk To Dr. Browne About Addressing The Cosmetic Dental Issues That Affect You
If you are ready to do something about your dental flaws, talk to Robert M Browne, DDS about the cosmetic dental services available to you. Our practice can provide a range of different treatments to help you enjoy your best smile! To learn more or to schedule a visit with Dr. Browne, contact our office today at (913) 901-8585.