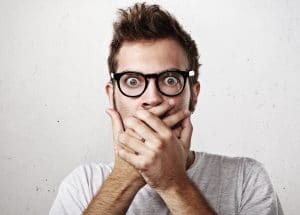 You may understand that tooth pain is not something to take lightly because you know that it might mean you need restorative care. What you may not fully understand, though, is that this is not just serious business. It's so serious that you might even face tooth loss if you aren't careful! Find out some surprising pathways toward losing your teeth that you might not have expected but that are absolutely possible for any patient! It just might give you a bit more reason to take exceptional care of your smile (which includes seeing us for care right when you need it).
From A Cavity
The last thing you're worried about when you're experiencing tooth pain related to a cavity is tooth loss. Instead, you're worried about dealing with the pain, finding relief, figuring out when to come in for a dental filling (or whether you actually need a crown), and more. What you may not notice (that is good to recognize) is that if you don't act very quickly, you can find yourself on a pathway toward tooth loss. Wait too long and your tooth might break, the decay will spread too significantly, you'll discover that the opening allowed an infection to occur, etc. Keep that tooth by seeking treatment posthaste!
From Gum Disease
Another common culprit that you might not ever consider is gum disease. To you, this is something that includes swollen, bleeding gums and the possibility that you haven't been flossing enough. Tooth loss, however, might not ever cross your mind. Whether or not this problem includes any type of tooth pain, gum pain, tenderness, etc., you may simply think that you'd better do something sooner or later. The truth is, you should do something ASAP to avoid ending up with tooth loss. Gum problems that are ignored allow for periodontal disease, tissue destruction, and the loss of teeth! So, treat it soon.
See Our Team For Care The Second It's Required
When you see our team for care as soon as you know that you need it, you avoid all sorts of consequences, including tooth loss! Learn more by scheduling a visit in Prairie Village, KS by calling Robert M Browne, DDS at (913) 901-8585.