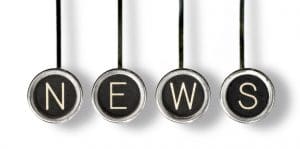 There's probably a long list of things that you're already familiar with when the topic is gum disease. Perhaps you know it means bad things for your oral health and that it is often accompanied by symptoms like red, puffy gums and bad breath. However, the things that aren't on that list are those details that can get you into a bit of trouble. How to know what you don't know? Well, let's run through things we think everyone should carry in their stored knowledge and you can see for yourself!
It's Okay To Want An Immediate Visit
It's perfectly okay if you want an immediate visit because you're concerned about gum disease. In fact, we applaud your urgency. If you know anything about gum problems, you know that finding them sooner and treating them sooner is the best option. You may call us to set up a regular visit or, of course, you may contact us for a same-day or emergency visit.
It's Not Okay To Wait It Out
There are things in life that we tell ourselves will probably get better. So, we wait it out. Maybe you pull a muscle and you give it a few days to get better or worse. Perhaps you develop a cold and you see if your efforts will pan out or if you need to visit the doctor. With gum disease, there is no "waiting it out." It only gets worse. If you suspect a problem, see us immediately.
It Can Cause Greater Destruction Than You Think
Don't forget that gum disease is much more destructive than you think it is, which is why we encourage you to take it very seriously. See a change? Tell us. You might be saving your entire smile!
Treat Gum Problems With Us Immediately
If you think your gum tissue isn't exactly as healthy as it could be or that something has changed, we urge you to see us immediately! Learn more by scheduling a visit in Prairie Village, KS by calling Robert M Browne, DDS at (913) 901-8585.