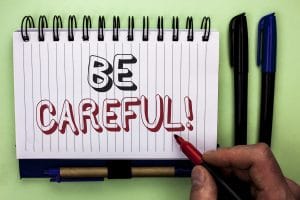 You may have some misconceptions about your smile, restorations, and the role that they play, specifically as it applies to replacements and durability. If you're a patient who is dealing with problems that have led to damaged, broken teeth, then you may think to yourself that it's really no big deal. After all, you figure, if your teeth become very damaged, you'll just replace them with prosthetics. Simple plan, right? Well…not exactly. Let's talk specifics!
Replacing Natural Teeth Is A Huge Deal
Yes, we offer comprehensive prosthetic solutions, so you can get your smile back! However, what you don't want to do is to abuse your smile, assuming replacements will be a "piece of cake." Replacing teeth is costly, is never completely identical to your initial smile (though dental implants do quite a wonderful job at mimicking your teeth), and chances are good that if you lose your teeth, you've done so by experiencing disease and other uncomfortable problems that lead to broken teeth or progressive illness. Stick with prevention instead and life is much easier.
Restorations Don't Last Forever
Yes, if you choose dental implants to replace your tooth's roots, these can last forever. However, you can protect your teeth and they can last your entire life. Restorations, however, usually need to be replaced eventually. Whether you choose a bridge, crown, or denture, these are not composed of living tissue. You may keep them clean and do your best to keep them safe. However, particularly if you don't change the habits that damaged your natural teeth, then whereas you once ended up with broken teeth, you may in the future end up with broken or damaged prosthetics. Address your underlying oral health concerns rather than assuming prosthetics are a simple solution for not-so-great habits.
Talk About Teeth Protection During A Visit
Find out the best way to protect your smile, so you may continue maintaining exceptional oral health and an intact smile for life. Learn more by scheduling a visit in Prairie Village, KS by calling Robert M Browne, DDS at (913) 901-8585.