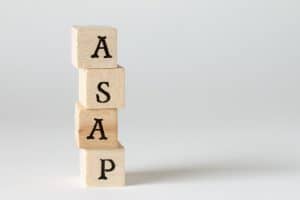 There's an awful lot happening right now as we enter December! You need to think about gifts. You've got to figure out travel plans. You're wondering who you're going to see over the holidays and what you should wear and pack. It's a complicated yet fun time of year. As a result, you might have put thoughts about your dental care and insurance coverage on the bottom of your list. Today, however, we ask you to bring it to the forefront for just a moment!
Get Out Your Magnifying Glass
No, we don't really want you to read through your insurance coverage details with a magnifying glass. However, it is most certainly in your best interest to stop what you're doing and to take a very close look at all that your benefits include. There are some things to think about before the year is gone and we're into 2018:
Find out whether your coverage ends with the end of the year or if it continues
Find out what you have remaining, as far as benefits are concerned, that you can use for 2017
Add To Your List
Whether you add to your list of to-dos or make a completely separate one, it's time to take stock of how you're doing with your dental care. Did you come in for both of your cleanings and exams this year? Or, do you still need one? Did we encourage you to seek restorations to better your oral health (and did you follow through), or have you been meaning to get around to it? Sort out the details. If you need to come see us, make use of that insurance coverage before it's gone by calling us immediately for a visit.
Get Your End Of Year Care In Today!
Come see us for your oral health needs as soon as you can before the year is through! Learn more by scheduling a visit in Prairie Village, KS by calling Robert M Browne, DDS at (913) 901-8585.