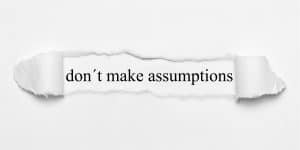 If you jump to the conclusion that something is very wrong with your tooth and that it's going to be a very big deal, you're going to upset yourself. There's no need for that! When you deal with a toothache, even if you require restorative care, everything will be just fine. Of course, remaining calm and allowing us to examine your teeth and move forward with suggestions is a much better route than assuming things. How to remain calm and level headed as we recommend, you wonder? Consider our thought process.
It Might Be Irritated
Did you ever think that you tooth may just be irritated? Before you assume your tooth is broken, cracked, infected, etc., remember that pain can come from many different sources. You may have clenched your teeth during sleep. You might have bitten down onto something hard. Let us see what's happening with your toothache. It may very well be nothing!
How Are Your Sinuses?
Congestion can place pressure on your teeth. You may interpret this as a toothache. Or, if you have any type of problem like a cavity, the pressure may make matters worse. Remember that sinus pressure may cause teeth to feel uncomfortable, so treat the issue! Still worried? Come on in.
Care Is Easy Breezy!
Find out that you need restorative care for a cavity or infection and guess what? There's nothing to stress about. We know that you are unhappy about your toothache but the good news is that any discomfort you have experienced thus far is the worst of it. Restorative care is efficient, it is an avenue that gets you out of pain, and it solves the problem. We're gentle, accurate, and very compassionate. Have ideas, heard stories, or feel worried about treatment? Ask us! We'll help you feel very confident!
Schedule Time To Treat Your Tooth ASAP
Don't leave toothaches alone and hope they get better. Instead, just call us to set up an appointment and we will handle the details! Learn more by scheduling a visit in Prairie Village, KS by calling Robert M Browne, DDS at (913) 901-8585.