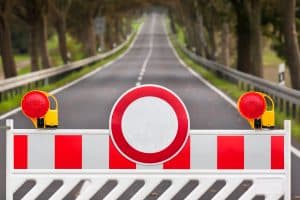 Are you having one of those experiences in which you think you're doing a pretty impressive job with your dental hygiene efforts but for some reason, all of that work doesn't seem to be paying off? If so, trust us: You are not the first person to feel this way. While you just might be doing everything by the book, you may unknowingly be doing some things that are getting in the way of success. Let's review with a quiz and it might help you turn those oral health results around in an instant!
Quiz Questions: True or False?
True or False: One problem you may be facing with practicing effective care at your bathroom sink may be your priorities. If you keep letting things that seem "more important" get in the way, you might be missing out
True or False: Even when you're brushing correctly and flossing correctly, the choice to smoke cigarettes and to partake in any other type of tobacco will inhibit the success of your dental hygiene.
True or False: It's easy to assume you're on track with your hygiene even though you're not. A good way to prevent this from happening is to review the details with us during checkups.
Quiz Answers
True. It's important to avoid this problem by making your dental hygiene the priority.
True. Tobacco is going to increase your chance of experiencing decay, periodontal disease, oral cancer, and more. It will also stain your smile.
True. Sometimes, you might miss something important. You might not brush for enough time, you may forget to floss consistently enough, or you may be using a less than ideal product. Checkups are a fantastic time to review your care with us, so you know you're on track.
Protect Your Smile With Tips For Improved Dental Hygiene
Don't forget that when you practice your dental hygiene the best that you can, you're setting your smile up for health that truly lasts. Learn more by scheduling a visit in Prairie Village, KS by calling Robert M Browne, DDS at (913) 901-8585.