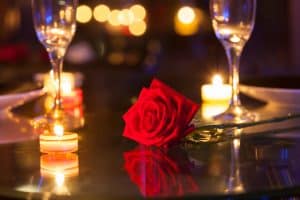 Are you something of a foodie? Does the thought of a night out for a thoughtful selection of wine and a tasting menu instantly put a smile on your face? If so, do not miss the chance to enjoy a fantastic local evening experience at the upcoming Spanish Wine Dinner at Story.
About the Event
This is the Spanish Wine Dinner at Story event, during which your taste buds will be in for a decadent treat! Make your way through Spanish wines that have been paired with an enticing tasting menu, including seared tuna, braised lamb, gazpacho, and the list goes on!
Event Location
This dinner event will take place at Story, which is located at the following address:
3931 West 69th Terrace
Prairie Village, KS 66208
Event Date and Time
The dinner will take place on August 17th, 2017 beginning at 6:30pm.
Event Admission
The dinner is $75 per person.
Contact Information
Place your reservations online or by calling 913-236-9955.
Contact Us Soon For Your Next Visit
Don't be shy! Call us as soon as you can to schedule your next preventive visit and care for any other concern you may be facing. Learn more by scheduling a visit in Prairie Village, KS by calling Robert M Browne, DDS at (913) 901-8585.