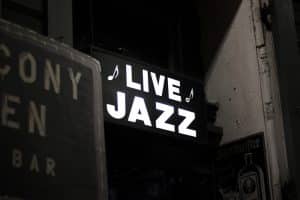 Is there something about the sweet tone of a saxophone, the beautiful tinkling of the piano keys, and more that sets your soul ablaze when you're listening to jazz? If you consider yourself a true lover of this musical genre (okay, or if you are someone who really loves attending any kind of festival), then the Prairie Village JazzFest is for you!
About the Event
With quite a reputation for offering an incredibly good time, the Prairie Village JazzFest is back with an exciting lineup, yummy food, arts, and more! Don't forget to memorize the date, so you, friends, and family can take part.
Event Location
The JazzFest will take place at Harmon Park, located at the following address: 
77th and Mission Road
Prairie Village, KS 66208
Event Date and Time
The festival will run from 3pm to 11pm on Saturday, September 9th, 2017.
Event Admission
Admission is as follows:
Adults: $5 per person
Children: Free (younger than 18)
Additional Information
Check the event's Facebook page for further details!
Schedule Your Smile Care Soon
We offer comprehensive dental care for your smile, so you may maintain a beautiful and very healthy grin. Learn more by scheduling a visit in Prairie Village, KS by calling Robert M Browne, DDS at (913) 901-8585.