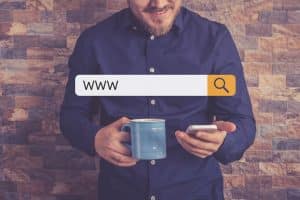 You will hear us time and time again warn you about getting too much of your information from the world wide web. Of course, just about anything you're curious about is just a click away. However, distinguishing fact from fiction as you sift through web pages can become a nearly impossible chore. As a result, we generally direct patients to our practice when they have any dental care questions (big or small). However, there are a few times when the Internet may greatly benefit you! Let's review.
#1: When You Need To Schedule Care
Ready to schedule a visit, so you can keep up with your professional dental care? Fortunately, you have the option of scheduling by filling out an appointment request form online. Head to our site, fill in the brief information, hit submit, and you'll be on your way toward seeing us (all thanks to the Internet!).
#2: When You Have Questions About Our Practice
Perhaps you are curious about whether we offer insurance. Maybe you want to know which treatments we offer. Perhaps you know already that we offer teeth whitening but you are a little bit fuzzy on the specifics of the information. You may head to our website to make your way through treatment pages, patient resources, and more.
#3: When You Can't Find Our Number
Did you write our phone number down on a piece of paper and you can't seem to find it but you're ready to schedule your next dental care visit? Thankfully, you can look us up on the Internet, find our contact information and address, and you'll be on your way!
Schedule Dental Visits For Consistent Dental Care
Come see us to ensure you consistently care for your smile the best that you can through both care at home as well as at our practice. Learn more by scheduling a visit in Prairie Village, KS by calling Robert M Browne, DDS at (913) 901-8585.