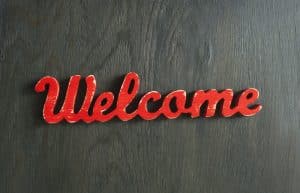 Are you looking for a dental practice to call your own? We would love to meet you, your family, and offer the care that you need. We would also like to remind you that we do all that we can to ensure you feel very welcome and comfortable during your care with us. Thinking it's time for a dental checkup or need something for your oral health? Call us as soon as you can, so we can schedule a visit for you.
Check Out A Quick Overview
We invite you to take a look at our welcome video. If you're not in the mood to read through our website, it's a quick, easy way to gather a whole bunch of information about becoming a patient at our dental practice.
We Really Care
Yes, we can say it over and over but you will find out for yourself that we really care at our dental practice. In addition to calling you after visits to see how you're doing, we offer the creature comforts in-office that can make your experience so much more relaxing. Need lip balm before your cleaning? Want a warm neck roll or a blanket? Just ask!
We Offer A Lot
When we say that our care is comprehensive in nature, it's because we really do offer multiple solutions. As a result, whatever you need, you can expect to receive from our dental practice. In short, you can expect general dentistry, cosmetic dentistry, restorative dentistry, prosthetic dentistry, and Oraverse.
Come In For The Care You Need
See us for the preventive, restorative, and cosmetic care you need by calling us to set up an appointment (it's as easy as that). Learn more by scheduling a visit in Prairie Village, KS by calling Robert M Browne, DDS at (913) 901-8585.