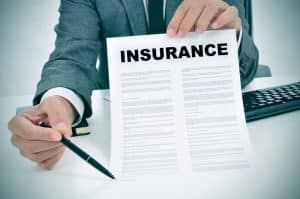 One of the last things on your mind as you make your way through your day? Probably your dental insurance. One of the first things on your mind when you're at our practice and you find out you need a crown? Your insurance! Since it's something that you will need now and then (and that can help you afford the dental care your smile needs to stay healthy), it's a good idea to contact your provider and find out every last thing you need to know about how it can assist you. For now, let us give you some good reasons to make the effort.
Benefits Are Usually An Annual Thing
Remember that your benefits are usually something that last the year and then start over the next year (assuming you continue to purchase that particular plan for your smile). As a result, if you go through a whole year without coming in for any type of dental care, you're not getting any use out of your dental insurance! Remember to take just a little time to get to know all that your plan has to offer, so you can actually put it to good use for protecting your oral health, instead of missing out.
It Makes Scheduling Prevention Easy
Fortunately, when it comes to preventive dental care, this is usually covered with dental insurance benefits. It's also comfortable, quick, and very important. So, once you know what your insurance benefits provide, picking up the phone to schedule your checkup and cleaning should be a breeze!
Know Your Insurance Benefits And Schedule Care!
Get all the details of your insurance benefits squared away, so you can come in for your care with confidence. Learn more by scheduling a visit in Prairie Village, KS by calling Robert M Browne, DDS at (913) 901-8585.