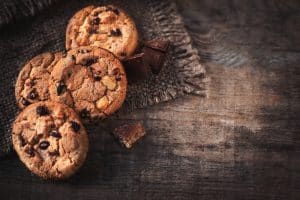 If you happen to have a penchant for cookies (don't we all?) and you've never actually had time to get to know our local community police force, well … there's no event like this Cookie With A Cop event to mark those goals off of your list all at once! Remember the date and stop by for an enjoyable treat and the chance to learn a little bit more.
About the Event
The Cookie With A Cop event is your opportunity to enjoy a yummy dessert (and some iced tea), while you learn more about our cops by talking to them, ask questions, talk about things that worry you, and join the community conversation.
Event Location
You can head out for your cookie and your time with our law enforcement officers at Great Harvest Bread Company, located at the following address:
4002 W 83rd Street
Prairie Village, KS 66208
Event Date and Time
This event takes place on June 8th, 2017 beginning at 11am.
Contact Information
If you would like to find out more regarding this event, you may contact Sgt. Washington by calling 913-385-4603.
Protect Your Smile With Preventive Care
Come in for the preventive cleanings you need (and checkups) to promote a healthy smile that lasts. Learn more by scheduling a visit in Prairie Village, KS by calling Robert M Browne, DDS at (913) 901-8585.