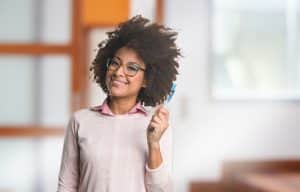 Particularly when you feel like you're in a bit of a rut with your dental hygiene products, you might want to branch out. However, as you know from having been in the hygiene aisle, there is so very much to choose from that what begins as a whim can turn into a serious undertaking. You might even decide to turn back when you realize "trying a new toothpaste just for fun!" can become serious business. Fortunately, you can have a good time without feeling like you have no idea what you're doing! Consider a few ways to learn more about your options, while you feel you're making good decisions for your oral health.
#1: Buy Trial Size Items
Ready to try out a dental hygiene product but you don't necessarily want to commit to a full size that you'll feel compelled to use until it's gone? Well then! Try out some stuff that you can find in the trial size section of your drugstore. Fortunately, you can usually find dental floss, toothpaste, toothbrushes, and even mouthwash in miniature sizes for travel, so you can test them out without a huge commitment.
#2: Ask Us For Suggestions
Not really even sure where to begin but you're definitely tired of your toothpaste? We are always happy to help you out with some suggestions. You'll know that they're reliable because we are suggesting them and you'll have a nice starting point.
#3: Read Online Reviews!
Since you're not looking for facts but opinions about what tastes good and more, try your hand at checking out online reviews. It may help you narrow down your dental hygiene search!
Find Dental Hygiene Products You Like
Learn more about which hygiene products will work for you and that you will actually enjoy with some helpful suggestions from our team. Learn more by scheduling a visit in Prairie Village, KS by calling Robert M Browne, DDS at (913) 901-8585.