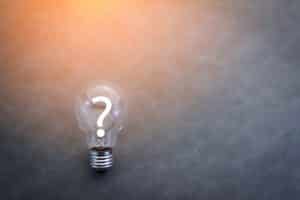 Nobody wants to walk around with chipped teeth. However, if you're not sure what it means that you have a chip in your tooth, how to handle it, or where to even begin, knowing how to resolve the problem can start to feel like a pretty big deal. Rather than allow yourself to avoid the problem due to a lack of previous experience, simply give us a call. You will find that addressing issues like chips with the restorative or cosmetic care you need is actually pretty simple to accomplish.
Questions and Answers
Question: If I have a chipped tooth, does that mean I'm going to need restorative care or cosmetic care?
Answer: In short, yes! You will need one or the other. As for which one you require, it depends on the type of chip. If it's just an esthetic problem (meaning it interferes with the way your smile looks but not its health), then cosmetic dentistry fits the bill. Otherwise, it will require a restorative treatment.
Question: How can I determine which one I'm going to need? What if I can't tell if it's just an esthetic issue or if my tooth is actually damaged in a significant way?
Answer: You can't. You might make some pretty good assumptions but you'll always need to come in for a professional diagnosis for such issues.
Question: If it's just a cosmetic issue, which types of cosmetic care treatments will be able to help me get my tooth looking the way it used to look? Is this going to be difficult?
Answer: This is an easy fix. Most of the time, we can fix the chip with dental bonding. We may also offer porcelain veneers for more comprehensive camouflaging.
Fix Chips For A Beautiful Smile
Come see us if you chip a tooth, so we can repair the problem with the appropriate restorative or cosmetic treatment. Learn more by scheduling a visit in Prairie Village, KS by calling Robert M Browne, DDS at (913) 901-8585.