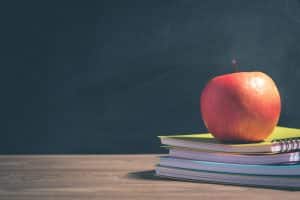 Is it your dream to become a teacher but you're finding it hard to make this a reality? Perhaps part of your problem is that you have a degree but you are not yet certified. Fortunately, you may have an option you have not yet considered. Find out more by attending Learn How To Teach In Missouri.
About the Event
This event will provide you with all the information you need if you're extremely interested in teaching but you are having trouble changing careers, particularly when achieving certification is a major stumbling block. The program may help you gain your certificate and begin teaching within a year (in Missouri).
Event Location
The event is going to take place at the Johnson County Library (Corinth Branch) at the following address:
8100 Mission Rd
Prairie Village, KS 66208
Event Date and Time
Come out to the event on June 28th, 2017. It begins at 5pm.
Event Admission
This is a free event!
Contact Information
For further details, you may call 1-877-669-2228.
Care For Your Smile With Our Professional Dental Services
Don't forget to call us for your cleanings, checkups, and more, so you can safeguard your smile and keep it looking beautiful. Learn more by scheduling a visit in Prairie Village, KS by calling Robert M Browne, DDS at (913) 901-8585.