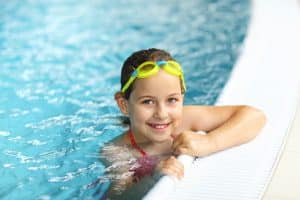 Yes, it's still May but summer will be upon us before you know it. Don't risk putting on your swimming gear only to realize you don't have a pool to attend! Instead, get serious about your pool membership now, so you're ready by the time the opportunity for fun in the sun arrives.
What Is This?
This is your reminder to sign up for your pool membership ASAP! New to the Prairie Village Swimming Pool? You will be happy to learn that with your membership (of which there are many options), you will have access to a lap pool, a grassy area for lounging, wading pools, water slides, and more! It's fun for the whole family.
When Is The Pool Open?
The Prairie Village Swimming Pool will open for use on May 27th. Hours vary throughout the summer season (and per pool) and are available here.
How Much Are Memberships?
Memberships to the pool vary according to whether you are a resident (or not), your age, and how frequently you wish to visit, ranging from $5 to $75 for day and season passes. You may check out membership details and fees here.
Who May I Contact With Questions?
You may call the pool complex at (913) 385-4650 with your questions.
Protect Teeth, Gums, And More With Dental Visits
See us for whatever you need, whether it's preventive, cosmetic, restorative care, or simple questions, so we can guide you toward excellent oral health. Learn more by scheduling a visit in Prairie Village, KS by calling Robert M Browne, DDS at (913) 901-8585.