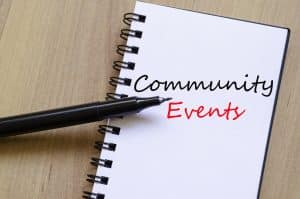 Are you a Styx fan? Don't think you can make it through life without another chance to hear your rock favorites from the 70s and 80s live and on stage? No problem. Grab your tickets soon for the upcoming Styx concert!
About the Event
It's your chance to see Styx on stage, performing their hits and all of the songs you love. Whether you're ready to hear new music or love basking in the nostalgia of old tunes, you're sure to enjoy this event out.
Event Location
The concert will take place at Arvest Bank Theatre at the Midland, which is located at the following address:
1228 Main Street
Kansas City, MO 64105
Event Date and Time
Enjoy this live performance on May 2nd, 2017 beginning at 7:00pm.
Event Admission
Tickets for the Styx concert range from $49.50 to $84.50 per person.
Contact Information
For further details about this concert, you may call the venue at (816) 283-9900.
Protect Your Smile With Professional Care
See us for the professional care you need to keep your smile in good health and looking exceptional. Learn more by scheduling a visit in Prairie Village, KS by calling Robert M Browne, DDS at (913) 901-8585.