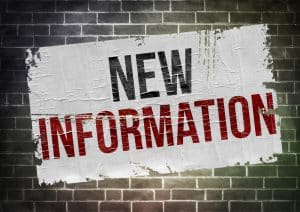 The moment you begin investigating anything to do with choosing products for your oral health or making decisions for your smile, you will generally find that the ADA is mentioned. Whether this organization gives its figurative thumbs up or if it does not support something seems to carry quite a lot of weight. Unfortunately, if you're not familiar with the ADA, you may be left scratching your head. We can update you (and see if you know more than you think) with a quiz.
Quiz Questions: True or False?
True or False: The ADA Stands for American Denture Academy, which is an organization that helps promote the replacement of missing teeth.
True or False: The reason it's wise to choose products that have been accepted by the ADA is because they are probably less expensive than other oral health products.
True or False: Brands that have the ADA Seal of Acceptance on them have been paid by the ADA to advertise for them.
Quiz Answers
False. The ADA stands for the American Dental Association. It's a not-for-profit group that seeks to offer information, protection, and advancement of products and technologies for both dentists and patients.
False. The ADA Seal of Acceptance has nothing to do with the price of the item you might choose. Instead, the seal provides you with proof that the oral health product has been tested (the testing process is quite stringent) to ensure it is going to offer effective use and that it's also safe.
False. Participating in the process of having a product tested is completely voluntary.
Learn More About The ADA Seal For Improved Shopping
Find out more regarding the best way to choose dental hygiene products, so you can make good choices for yourself and your oral health. Learn more by scheduling a visit in Prairie Village, KS by calling Robert M Browne, DDS at (913) 901-8585.