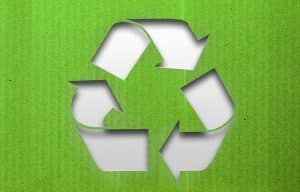 Tired of throwing away old bedding and clothes or letting them pile up in your closets? Make a good move for yourself and for the community as a whole by participating in the Prairie Village Textile Recycling program!
What Is This?
This is the Prairie Village Textile Recycling program. If you don't already know about it, you will be thrilled with the benefits. First, you can rid your home of textiles you no longer use, which will be brought to thrift stores in our community, reused, or re-donated. The exciting benefits follow:
You will receive a tax receipt for your donations
Proceeds from donations sold from thrift stores will be circulated back into our community to support its citizens
How Does It Work?
Here's how this works: If you want to donate your textiles to the program, begin by placing them into a bag or a box. Then, place a clearly visible sign (or write directly on the package) that simply says "PV." Then, all you need to do is position the bag or box outside on the day of your trash or recycling pickup (by 7am) in one of the following spots:
Your front door
Your front porch
Your garage
What Types Of Items Can I Donate?
You are free to donate nearly anything that qualifies as a textile, such as the following:
Bed Linens
Clothes
Towels
Footwear
And more!
How May I Learn More?
Have questions? Direct them to 913.381.6464 with a quick phone call.
Keep Your Grin Healthy With Dental Visits
Take the time to come in for preventive care and all of your smile needs, so you maintain a consistently healthy, beautiful smile. Learn more by scheduling a visit in Prairie Village, KS by calling Robert M Browne, DDS at (913) 901-8585.