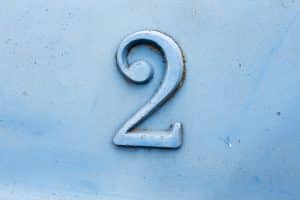 When you decide you're ready for a cosmetic dentistry consultation, the moment can feel like a very exciting one. You're one step closer to making choices that will benefit the way your smile looks, the repercussions of which will help you feel surprisingly more confident. However, you may realize that you're not entirely sure how to prepare for your visit. Aside from coming in with a freshly brushed smile, is there anything in particular you need to do to approach the day? We offer two simple ways to come in, so you make the most of your visit.
#1: Bring In Your Notes
If you're someone who has been researching cosmetic dentistry options for your smile, you may already be somewhat familiar with different treatment options like veneers, whitening, bonding, and contouring. As a result, you have some specific questions about the treatments, what's best for you, and more. Rather than forget to ask a very pressing question of us, bring in a list of thoughts and inquiries. You will go home feeling fully educated on how to improve your smile.
#2: Just Show Up
Now, let's say you don't know a thing about cosmetic dentistry except for the fact that it can help you attain a gorgeous grin. If this is the case, do not feel as though you must do anything in preparation. While it's a good idea to consider the things you like and dislike (so we can help identify the best way to improve your appearance), you can simply show up. We will walk you through treatments and get started on a care plan.
Come On In For Your Cosmetic Consultation
No need to do anything too special for your cosmetic consultation. Simply come in for an appointment, so you can learn all you need to know. Learn more by scheduling a visit in Prairie Village, KS by calling Robert M Browne, DDS at (913) 901-8585.