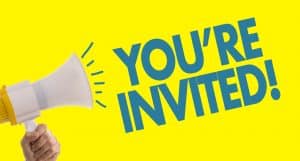 You and the community are invited to take part in the 1st Fragile X Dinner Fundraiser. The event will include an entertaining evening with the goal of raising money and awareness for Fragile X syndrome, also known as Martin-Belle syndrome. Funds raised by this event will go in support of affected families, to promote advocacy, and for the advancement of research.
What Is The Event?
The Fragile X Dinner event is a fundraiser for Fragile X syndrome, a genetic disorder that leads to developmental delays in both males and females. Your attendance will include dinner, live music, and more.
Where Is It?
The dinner will be held at St. Ann Catholic Church, which is located at the following address:
7231 Mission Road
Church Basement
Prairie Village, KS 66208
When Will It Take Place?
You may join this event on Saturday, April 29, 2017 from 6pm to 10pm.
How Much Does It Cost?
The event ticket prices include the following:
One Dinner Ticket: $25
One Sponsored Table (Eight Tickets): $160
Who Is Invited?
Individuals 21 years of age and older are welcome.
How May I Learn More?
You may find out more by calling (913) 362-3843.
Maintaining Commitment To Dental Care Protects Your Smile
Stock up on details regarding optimal dental care by coming in for an appointment with our team. Learn more by scheduling a visit in Prairie Village, KS by calling Robert M Browne, DDS at (913) 901-8585.