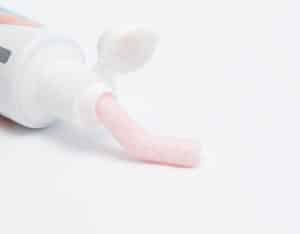 Have you ever found yourself holding up two toothpaste boxes at a time in the dental hygiene aisle, attempting to compare and contrast the ingredients, the features, and the flavors? If so, you know that figuring out which is the best option for your oral health can become quite a frustrating task. Rather than get to the point of giving up, we encourage you to take some advice to heart. As a result, you can feel confident about your purchase!
Choose What You Like, Of Course
You know that it should include fluoride if you want it to help you avoid tooth decay. However, beyond that measure, how else do you focus on choosing toothpaste? A lot of the buying process actually includes choosing something that you enjoy. Consider the consistency (paste versus gel) and the flavor (cinnamon, mint, etc.). Ask yourself what you'll be happy to use twice a day (every day), so you know you won't end up trying to get out of dental hygiene sessions.
Yes, Sensitivity Toothpaste Really Can Help
It's true that toothpaste formulated to protect against sensitivity can work. Use it, continue to use it, and then use it some more. It's all about using it consistently to see results for your comfort.
Does The ADA Approve?
It will definitely do what it says it will do if the American Dental Association has its ADA Seal of Acceptance on the package. Look for this detail to ensure your dental hygiene sessions are as successful as possible.