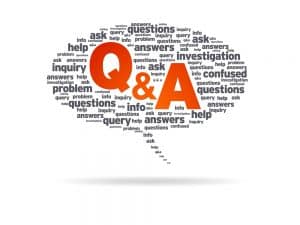 Are you happy about being able to replace your missing smile with full dentures but a little concerned you will have trouble adjusting? Don't worry. We would not recommend a device if we thought it was going to cause you anything other than long-term success and comfort. To ensure you feel confident about dentures and recovering your usual daily quality of life, we have answered some common questions with helpful details.
Questions and Answers: Adjusting To Dentures
Question: How long is it going to take for me to adjust to wearing my full dentures?
Answer: In general, it should take no more than two to three weeks until you feel comfortable wearing your dentures. Remember that at first, it may feel foreign and strange. However, your body will quickly adapt and adopt your tooth replacement choice.
Question: What kind of changes can I expect to experience as part of my adjustment period?
Answer: After you receive full dentures, you can expect to feel like your teeth aren't your own for a little while. Speaking may prove a bit challenging as you get used to using your new smile. You may also experience minor soreness in your mouth, in your surrounding muscles, and your mouth may feel tired. Your dentures may also feel like they aren't a perfect fit until your adjustment period is through.
Question: What if I wait for a few weeks but certain sensations or discomfort persist? Do I just need to wait longer?
Answer: If you've made it through a few weeks and instead of subsiding, your new sensations of discomfort continue, don't simply try to brave it. Instead, call us to set up a follow-up visit. We may offer helpful tips or we may need to make adjustments.