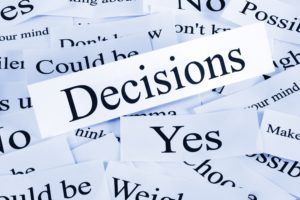 There are a variety of dental treatments available today to refresh your smile, and deciding on the right one may seem difficult. That's when the more knowledge you have regarding treatments, the more suitable a treatment you can choose for your oral health needs. If you are looking to make over your smile, you need to consider whether you want a big makeover, or a little makeover. What amount of expensive are you willing to incur? Do you mind invasive treatments or would you prefer minimally, or non-invasive treatments? How long do you want your treatment to last? These are some of the questions that you need to answer when considering crowns, bonding, or veneers.
Bonding
Bonding is the most minimally invasive dental procedure of the three treatments mentioned. Bonding consists of adding a naturally white composite resin material (that can be tinted to blend with your surrounding dentition) to your tooth structure to either change the size, shape, color, or to cover minor imperfections, or fix a chipped or broken tooth. Bonding, therefore, can treat a variety of issues. Preparation involves only a light etching (roughening) of the surface of your tooth, and bonding can usually be completed in one visit.
Porcelain Veneers
Porcelain veneers require a bit more preparation than composite bonding. Veneer material is ultra-thin, but to place the veneer so that it is flush with the other teeth and does not appear bulky, the thickness of the veneer (usually about .5mm) is removed from the front of your tooth before cementing the veneer into place. Veneers are fabricated in a dental lab and, therefore, require two visits for placement. Veneers are a longer lasting solution than dental bonding and can last up to 20 years or more.
Crowns
Dental crowns are the most invasive procedure of the three mentioned. To place a dental crown, which covers your whole tooth, your tooth is filed down to accommodate the size and thickness of the crown. Dental crowns are at least 2mm in thickness. Crowns take two visits for placement, and are a long-lasting restoration that can last up to 20 years or more.