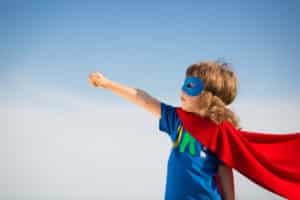 With the recent releases of Suicide Squad and Pokemon Go, the internet is abuzz with all things geeky and science-fiction. Whether you're a kid or a grown-up, you'll find ample fun at the Kansas City Comic Con this weekend, August 12-14th. If you enjoy dressing up as a super hero or Pikachu, you're probably already going, but you don't have to be the super star of costumes to enjoy yourself this weekend. Here are 5 fun and kid-friendly events you'll love at the Kansas City Comic Con, whether you collect comic books or not.
Super-Hero Training for Kids
Macaroni Kid will be hosting a super-hero training workshop especially for your little guys. From pokeball challenges to kryptonite disposal, your tyke will get the full workout to become the next Ash Ketchum or Superwoman. Each day of the weekend will also feature a craft project to let the creative super powers flow, too.
Live Art Demonstrations
For the little gawkers inside of all of us, live art demonstrations will take place in the center of the convention hall. From graffiti to music to drawing, as long as there's someone on stage there should be something to catch your interest.
BB8 Has a Father, Too
What kid didn't love BB8? Well, BB8 had a father, too: its puppeteer! Brian Herring will be on a panel on Friday talking about BB8 and working on Star Wars. Check out the rest of the panelist, including Teenage Mutant Ninja Turtles and Uhura from the original Star Trek.
Catch a Classic Feature
Nichelle Nichols, who played Uhura, will be a special guest at a showing of Star Trek V: The Final Frontier on Friday night. You can catch that feature for only $5 a ticket.
Don't Stop Gaming
Show your kids how fun your favorite games on N64 and Super Nintendo were at one of ten console gaming stations around the convention. They can show you the joys of the Wii in return. Tickets for Comic Con are $60 for an adult 3-day pass, $20 for ages 11-16. Kids 10 and under get in free!