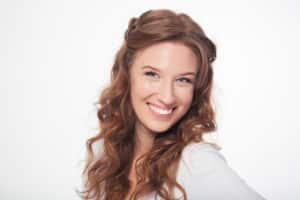 By working with your dentist, you can enjoy your best possible smile, in terms of health, as well as appearance. Cosmetic dental services provide techniques for fixing many different flaws with your teeth. You can seek help in improving the color of your smile, you can correct naturally misshapen or otherwise unsightly teeth, and you can remedy damage. The type of issue you want to correct can help you understand what procedure will best help you gain the improvements you want. Your dentist can also highlight the advantages of one particular procedure over another, so you can make an informed decision.
Using Professional Materials To Whiten Your Teeth
A professional whitening treatment uses bleaching agents to target stains in your enamel, and can deal with the deeper-set discoloration that over-the-counter products do not reach. However, not all discoloration is the byproduct of stains in your enamel. For discoloration that is not effectively addressed by whitening materials, you may need to rely on porcelain veneers or dental bonding for help.
Improve Your Smile By Covering Up Misshapen Or Damaged Teeth
You are not stuck with a tooth that does not align with its neighbors. Your dentist can take measurements of your teeth, talk with you about what you would like to see in your smile, and have a custom set of porcelain veneers created for you. Veneers are stain-resistant and long-lasting, and your smile will be transformed by their presence. Dental bonding can cover up flawed teeth as well. Bonding can be cheaper, but the materials used are not as stain-resistant or durable as veneers.
ABOUT YOUR PRAIRIE VILLAGE

, KS

DENTIST

:
With decades of professional dental care experience, native of Kansas City, Robert M Browne, DDS is proud to provide general, cosmetic, restorative, and prosthetic care to patients from Prairie Village and surrounding communities. To learn more or to schedule a visit with Dr. Browne, contact our office today at (913) 901-8585.