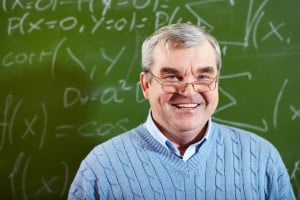 Tooth loss can affect your confidence in your smile, but it is more than just a cosmetic problem. Even a single lost tooth can complicate your oral health. Missing teeth can cause you to do things like chewing and speaking with unnatural jaw movements, which can increase your risk of TMJ dysfunction. Adjustments in how you chew can lead to disproportionate wear and tear on particular teeth, which can increase their odds of developing problems. Several prosthetic options are available, and your dentist can help you understand what approach would be best suited to restoring your full smile.
Dental Bridges
A dental bridge can restore a single missing tooth, or up to three consecutive teeth. To insert a dental bridge, your dentist will place crowns on each of the teeth surrounding the absence. These crowns will offer secure support for the bridge, which is permanently kept in position. A bridge can be constructed to blend with the rest of your teeth for an inconspicuous restoration.
Dentures
Full dentures can replace a missing row of teeth, while partial dentures can restore non-consecutive absences. Full dentures sit over your dental ridge, and are kept in place through suction. Partial dentures are designed to fit around your natural teeth, and use those remaining teeth to keep in place. Partial dentures may rely inconspicuous clasps to stay secured.
Dental Implants
Dental implants are another option available to keep a prosthetic secured. A dental implant is connected to your jaw bone, and provides a comparable support to the security provided by a tooth root. One or several implants can be placed, and they can be used to hold full or partial dentures, or a single replacement tooth.
ABOUT YOUR PRAIRIE VILLAGE

, KS

DENTIST

:
With decades of professional dental care experience, native of Kansas City, Robert M Browne, DDS is proud to provide general, cosmetic, restorative, and prosthetic care to patients from Prairie Village and surrounding communities. To learn more or to schedule a visit with Dr. Browne, contact our office today at (913) 901-8585.