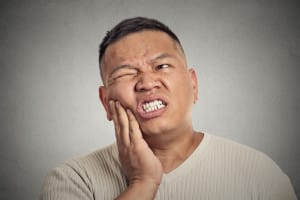 Diligent dental care can guard against many oral health problems, but even the healthiest smile is vulnerable to physical trauma. If you have suffered a dental emergency, there are treatments available to remedy a damaged tooth. Cosmetic procedures can restore the appearance of a damaged tooth. If physical trauma has left the pulp of your tooth exposed, you may need root canal therapy to treat infection. For accidents that have left a tooth irreparably damaged, or lost, a dental prosthetic can restore the appearance of your smile, and help you avoid the complications that arise from lost teeth.
Treating The Appearance Of Physical Damage
Cosmetic treatments can cover unsightly physical damage to your teeth. Dental bonding can cover evidence of chips or cracks in your teeth, by affixing ("bonding") a special resin to your tooth. The resin can be modified so that the color and shape conform to the rest of your smile. If a tooth has changed color after trauma, dental bonding can also cover this discoloration.
Root Canal Therapy For A Cracked Tooth
If a crack in your tooth has exposed your pulp, the living tissue at the center of your tooth is at risk for infection. Root canal therapy is a process where your dentist can treat for infections in the pulp of your tooth. After a root canal therapy, you may need a dental crown to restore the affected tooth.
Replacing Lost Teeth
If a tooth is lost in an accident, your dentist can provide a prosthetic replacement. Replacement teeth offer more than just a cosmetic improvement. Missing teeth can complicate how you chew, and how you speak. The teeth surrounding an absence are less secure, and are at a higher risk of being lost.
ABOUT YOUR PRAIRIE VILLAGE

, KS

DENTIST

:
With decades of professional dental care experience, native of Kansas City, Robert M Browne, DDS is proud to provide general, cosmetic, restorative, and prosthetic care to patients from Prairie Village and surrounding communities. To learn more or to schedule a visit with Dr. Browne, contact our office today at (913) 901-8585.