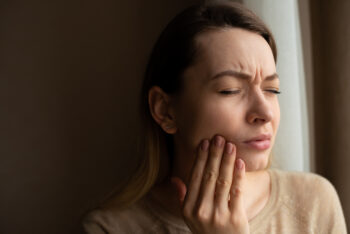 When the unexpected happens and your smile is injured, it can be a relief to know that your dentist will be able to help you. Many people are left without this kind of reassurance. Even among those who have support from a regular dental office, it can be unclear what treatment might be available on short notice. Our Prairie Village, KS dentist's office wants our patients to know that we can offer prompt care in the event that it is required. You can reach out to us and let us know that you will require an emergency dental appointment. By taking advantage of this support, you can lower your risk for complications after an injury, which means you are less likely to lose a tooth or need more advanced services.
Do I Have To Wait On Treatment For An Injured Tooth?
If there is a delay between your tooth injury and treatment, you can experience complications that change the kind of care you require, and you may even find yourself at greater risk for losing a tooth! The sooner you can have physical trauma evaluated, the sooner you can learn what kind of support might be needed to fully protect your tooth. It may be possible to address structural harm with a conservative cosmetic dental procedure. With that said, we need to evaluate you and confirm that you do not have any lingering oral health issues, including the kinds of issues that might require root canal treatment.
Take Advantage Of Your Access To Emergency Services
As soon as you can do so, you should reach out and let our office know that you require treatment on short notice. We can bring you in for your emergency dental appointment and make sure you are promptly supported when you arrive. Your dentist will look for the most conservative solution possible. The type of care we provide will be based around the condition of your tooth, as well as the presence or absence of symptoms of a possible infection.
Restoring A Tooth's Appearance As Well As Its Health
When you need more than just cosmetic treatment for a problem tooth, will you be able to count on treatment to preserve the way you look? Even if you do require an involved restorative procedure, we can use a restoration that preserves the way you look. Ending your dental emergency treatment experience with the placement of a lifelike crown can give you confidence in your appearance as well as your well-being.
Talk To Your Prairie Village, KS Dentist About Treatment For Tooth Trauma
Our practice wants patients to know that we are here for them when they experience tooth trauma. If you would like to learn how we can support you in this kind of experience, please reach out to our Prairie Village, KS dentist's office at 913-901-8585.