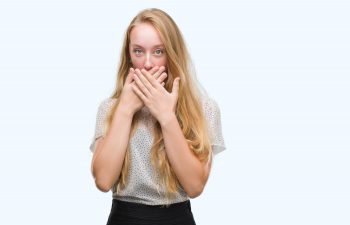 Over time, our teeth can pick up stains from different foods and drinks, and that can lead to embarrassing discoloration. Problems with the color of your smile can make you self-conscious about the way you look, and you can discover that dealing with the problem on your own can prove difficult. Fortunately, this is not a problem that you have to deal with by yourself! At our Prairie Village, KS dentist's office, we can talk you through the benefits of professional teeth whitening treatment. Dealing with the stains you have accumulated can make your teeth appear brighter and healthier, something that can give you an exciting confidence boost. You can also learn about alternative cosmetic procedures that are capable of addressing discoloration as well as other problems with the shape, size, and alignment of teeth.
Many People Feel Unhappy With The Color Of Their Teeth
Because so many popular foods and drinks are capable of leaving stains on your smile, it can be difficult to completely avoid the accumulation of stains. As you pick up more stains over time, you can see an alarming change in the color of your enamel that will make your teeth look older and less attractive. Those who turn to store bought whitening agents to fight discoloration can feel let down by their results, as these products can have a limited effect on stains that have settled over time. To deal with this problem more effectively, we can provide a personalized kit that you can take home and use at your convenience.
Arranging Your Professional Teeth Whitening Treatment
A professional teeth whitening treatment can help you deal with discoloration that has hurt the quality of your smile. The bleaching gels that you can pick up from Dr. Browne will help you brighten your enamel over the course of daily applications. At the end of these daily applications – usually after ten to fourteen days – you can marvel at just how much your smile has brightened!
Other Problems That A Cosmetic Procedure Can Solve
There is more to cosmetic dental work than just addressing problems with discoloration. Through other services, like tooth bonding and contouring work or the placement of porcelain veneers, we can take care of any issues you have with misshapen, poorly sized, or uneven teeth. These services can produce long-term improvements, giving you a lasting confidence boost!
Talk To Your Prairie Village, KS Dentist About Brightening Your Discolored Teeth
Through the use of a professional teeth whitening treatment, you can fight discoloration that has worsened over time and give you exciting esthetic improvements. To learn more about this and other services can change your appearance, contact our Prairie Village, KS dental office today at 913-901-8585.