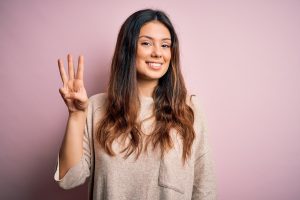 Without the support provided to your smile during regular dental exams, it can be more difficult to protect yourself against cavities and gingivitis than you realize. There are several beneficial services provided during routine visits. Because these appointments provide you with teeth cleanings as well as thorough examinations, they can both identify current issues and make future issues less likely to develop. Unless your dentist has advised that you follow a different schedule, you should consistently schedule your appointments at six month intervals. Our Prairie Village, KS dentist's office is ready to provide ongoing support to you during your appointments so that you stay safe from threats to your smile!
1. Tartar Buildup On Your Teeth Will Be Consistently Removed
The formation of tartar can be difficult to avoid. Even people who consistently brush and floss each day can allow plaque deposits to form and harden, creating a buildup of harmful material that raises your risk for tooth decay and gum disease. While tartar is not something that you can remove on your own, it is something that your hygienist can clear away during a standard teeth cleaning. For patients who exhibit signs of gingivitis during an appointment, we can recommend an ultrasonic scaling, which goes beyond the scope of a traditional cleaning by tending to portions of your teeth below your gum line.
2. Cavity Problems Can Be Identified And Addressed Early
If you already have a cavity on a tooth, it will continue to grow and harm your enamel until it is treated by a dental professional. When a cavity does occur, it can be identified before complications arise when you see your dentist for routine checkups. Once found, we can treat decay with a dental filling. Our practice uses lifelike substances to restore teeth in these situations, so your treatment will not affect the way you look.
3. You Can Receive Help To Resolve Problems With Jaw Pain And Stiffness
Not all dental problems directly affect your teeth. If you are struggling with jaw pain or stiffness, the culprit could be TMJ disorder. We can work with you on finding the cause of this issue, and we can make plans to ease tension on your muscles and alleviate problems with poor joint alignment. By doing so, we can put a stop to trouble that makes biting, chewing, and speaking uncomfortable!
Schedule Your Next Preventive Dental Visit With Dr. Browne!
By visiting Dr. Browne for regular dental checkups, people in and around the Prairie Village community receive valuable feedback about the state of their oral health. In addition to performing evaluations, we provide cleanings at every checkup that help you avoid future difficulties with decay. To learn more, contact our Prairie Village, KS dental office today at 913-901-8585.