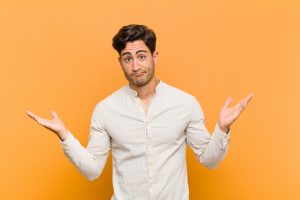 It is important to provide the right dental crown for a patient who has undergone restorative dental work. This is a permanent restoration, as your tooth will always require support after a procedure has been performed. Once the crown is in place, it helps to prevent future infections, and it can make biting and chewing easier. Our Prairie Village, KS dentist's office will take care to closely measure a tooth and prepare it for the placement of your crown. This is to ensure that you have a restoration that will feel comfortable when put in position, and to help you maintain your natural bite function. We understand that the "right" dental crown is also one that helps you maintain your smile. In order to do this, we can use lifelike porcelain or zirconia to create a restoration that matches the look of your natural teeth.
Will My Crown Keep My Tooth Safe?
A crown is meant to do more than just stop your tooth from developing a new infection, and to prevent further physical harm. Once your crown is in position on your tooth, you should be comfortable putting pressure on it whenever you bite down. With that said, you can put your crown at risk for harm if you have a habit of grinding your teeth, or if you idly bite or chew on hard surfaces.
When Is A Dental Crown Needed?
Dental crowns are commonly used when a patient is having work done in response to a cavity. For many patients, cavity treatment will only require a dental filling, but more advanced decay can demand the protection of a crown. If your tooth develops an infection, and your dentist has to perform a root canal procedure, you can expect to receive a crown to support it. You can also have a dental crown put in place for a tooth that has been physically injured.
Will My Crown Create Problems For My Appearance?
If you have dental work on a molar or premolar, your dentist may recommend a metal or porcelain-fused-to-metal crown. These teeth are difficult for others to see, and they can take on considerable pressure when you bite and chew. For teeth that are more cosmetically important, you can have a porcelain or zirconia crown placed. These materials can provide functional support while also giving you a restoration that looks like a healthy, natural tooth.
Your Prairie Village, KS Dentist Can Restore Your Tooth With A Permanent Crown
At our Prairie Village, KS dentist's office, Dr. Browne provides quality dental care to people in our community by offering a variety of preventive, restorative, and cosmetic services. If you have any questions, or if you are concerned about an oral health issue, call Dr. Browne's dental practice at 913-901-8585.