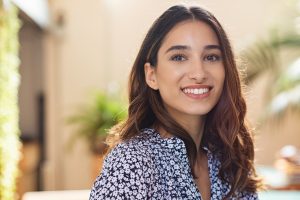 Your goal should be to keep all of your teeth healthy, and to keep them looking their best. Just as one tooth with a cavity can be a concern for your oral health, one tooth that has a flawed appearance can be a frustrating cosmetic issue. Fortunately, your Prairie Village, KS dentist's office can help you deal with this matter! If you have a tooth that stands out because of its shape, its size, its relative position, or its color, a bonding and contouring procedure can help. Bonding and contouring work makes it possible to change the shape and size of a particular tooth, so that it has a more appropriate appearance.
What Will A Bonding And Contouring Procedure Involve?
Bonding and contouring work involves two processes, which can work together to dramatically change the appearance of a tooth. During your contouring work, your dentist takes care to reshape your tooth by strategically removing enamel. Bonding work involves the application of a composite resin material, which is also used to restore teeth affected by cavities. The bonding treatment can change a tooth's shape and size, cover up damages, and improve its color.
Dealing With Your Smile Flaws Through Treatment
After a review of your smile, and a discussion concerning your goals during cosmetic dental work, your dentist can provide careful bonding and contouring work to change your appearance. If you have a tooth that appears jagged, too large, or seems to overlap a neighboring tooth, contouring can correct these problems. After this work is done, bonding can cover up any chips or cracks that might be visible, hide signs of wear and tear, and ensure that your tooth matches the color of its neighbors.
What Else Can My Dentist Do To Help Me Improve My Smile?
While bonding and contouring work can be the right approach for many people, you may be curious about your other options. You can talk with your dentist about having porcelain veneers placed to improve the look of a flawed tooth, or having several veneers crafted to address multiple flawed teeth. If your problems are focused on the alignment of your teeth, and not their individual appearances, you can discuss an adjustment with MTM Clear Aligners.
Talk To Dr. Browne About Arranging A Bonding And Contouring Treatment!
If you have questions about your smile, and your options for improving it, talk to Dr. Browne! At our Prairie Village, KS dental practice, we are proud to offer a variety of beneficial cosmetic treatments. We can also help you manage your oral health, and protect your smile from harmful issues like tooth decay and gum disease. If you have questions, or if you would like to schedule a visit with Dr. Browne, contact our office today at (913) 901-8585.