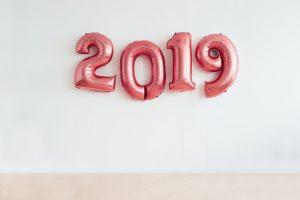 Are you looking forward to an exciting new year? Making the most of 2019 is about more than just big goals, and lofty resolutions – you also need to think about health matters. If you have not done so already, you should make sure your oral health checkups are set for the next year. Visits with your Prairie Village, KS dentist offer valuable protection against cavities, but there is more to professional care than the fight against tooth decay. Your smile's health can impact your appearance, and your overall well-being. Of course, you can also take care on a daily basis to protect your teeth through smart eating habits, as well as brushing and flossing thoroughly.
Your Regular Checkups Are Important (Even If You Feel Fully Confident In Your Smile Health)
If your teeth seem healthy, is it really all that important to see your dentist? The assumption that a person with a healthy smile has nothing to gain from checkups is a flawed one. There are several reasons to keep up with treatment, even if you are confident in your smile's condition. One is that, simply put, you could be mistaken. It is possible for your dentist to find a cavity even if no symptoms have developed. You also benefit because you are being checked for many different problems, including signs of oral cancer.
Improving Your Oral Health Care At Home
What kind of changes can have a positive impact on your overall oral care? One thing you should do is look for products like soft drinks, which are high in sugar, to cut back on. You should also think about how effective your brushing and flossing habits truly are. If you are not doing a thorough job cleaning all of the spaces of your teeth, you might find yourself dealing with tartar, tooth decay, and gum disease.
Talk To Dr. Browne About Setting Up Preventive Dental Exams For 2019
Robert M Browne, DDS is ready to help you protect your teeth in the new year, and beyond. Our practice will proudly continue to serve the area of Prairie Village, KS, and the surrounding areas. To learn more or to schedule a visit with Dr. Browne, contact our office today at (913) 901-8585.