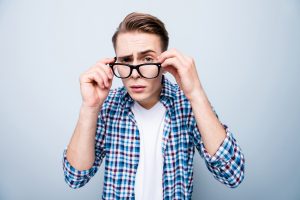 So you want to do something about the alignment of your teeth – are there any options besides metal braces available that can help you? If you are ready to fix issues like smile gaps, and improper overlaps between teeth, you may prefer to use MTM aligners for your orthodontic work. Instead of visible bracket and wire braces, you can rely on a series of clear aligners, which are made to be hard to see, and easy to use. MTM aligners also offer an extra benefit for people looking to improve their smile in the form of shortened treatment time. These aligners focus on making corrections to the teeth that are most prominent in your smile, which can help you enjoy corrections in as little as three to six months!
Enjoying The Benefits Of Using MTM Aligners To Correct Issues With Crooked Teeth
When you wear your MTM aligners, you can feel comfortable in the way you look, even in social and professional environments. Because they are made with a clear material, they can be difficult for others to notice. They also make it possible to remove your orthodontic appliance when you are about to eat, or clean your teeth.
Are You Ready To Make Big Improvements To Your Smile?
If you want to learn more about how your smile can be improved, schedule time to talk about cosmetic dental work with your dentist. In addition to helping you deal with problems concerning poor dental alignment, cosmetic work can help you hide problems with misshapen, damaged, or otherwise flawed teeth. Of course, you can also seek out help in the form of a professional whitening treatment, which can offer improvements that store bought whiteners are unable to match.
Talk To Dr. Browne About Starting Your Orthodontic Treatment With MTM Aligners
If you want to improve your smile by fixing problems with poor dental alignment, talk to Dr. Browne about MTM aligners. With these modern orthodontic appliances, you can fix problems with gaps and overlaps without drawing unwanted attention. You can also look forward to seeing results in less time than you might expect! To learn more, or to arrange your visit with Dr. Browne, contact our office today at (913) 901-8585.