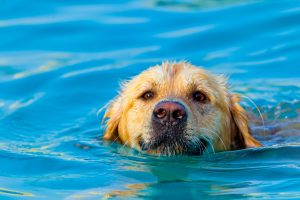 As the summer season wraps up, the Prairie Village community pool is set to close for the season. However, there is still time to enjoy a little more fun in the water, thanks to the Puppy-Pool-Ooza event! On Tuesday, September 4, you can bring your dog out to enjoy time at the pool before it is drained for the season. This special event offers you a chance to let your furry friend exercise, socialize, and have fun swimming. This event is a nice way to say goodbye to the pool for the year, and to enjoy a relaxing evening out with your family. Your Prairie Village, KS dental office encourages area residents who make the most of their experience in our community. We also want to remind you to make sure you have your next dental checkup scheduled!
When:
The Puppy-Pool-Ooza will take place on Tuesday, September 4, and will run from 5 pm until 7 pm.
Where:
The Prairie Village community pool is located at 7711 Delmar, Prairie Village, KS.
Cost:
The admission cost is $5 per dog.
Activities Include:
With your admission and proof of vaccination for your pet, you can give your dog a chance to enjoy a fun swimming experience before the pool closes for the season!
For More Information:
For more information about this event, click here.
Schedule Your Next Dental Visit With Dr. Browne!
You can look forward to dedicated smile support each time you come in for routine care with Robert M Browne, DDS! Our practice is proud to deliver the kind of oral health support families can count on to keep their teeth in good condition. To learn more or to schedule a visit with Dr. Browne, contact our office today at (913) 901-8585.