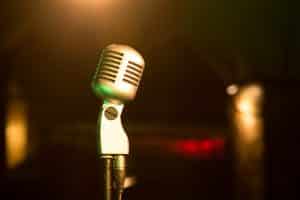 Did you grow up on A Prairie Home Companion or discover it in adulthood? Perhaps the moment you hear Garrison Keillor's voice, you feel cozy and happy! Whatever the case, he will be on his Prairie Home Love & Comedy Tour in your neck of the woods very soon, so don't miss this chance to hear and see the show live!
About the Event
This is your opportunity to listen to love stories, singing, creative live storytelling, and more all through the brilliant delivery of Garrison Keillor, Aoife O'Donovan, and friends.
Event Location
The stage performance will take place at the Uptown Theater. The address follows:
3700 Broadway
Kansas City, MO 64111
Event Date and Time
Prepare to see this magical performance on August 29th, 2017 at 8pm.
Event Admission
Tickets to this event range from $55 to $195 per person.
Contact Information
Call the Uptown Theater at (816) 753-8665 for more information.
Spend Time At Our Practice For A Healthy Smile
See us for the dental services you need, including preventive, restorative, and more. Learn more by scheduling a visit in Prairie Village, KS by calling Robert M Browne, DDS at (913) 901-8585.