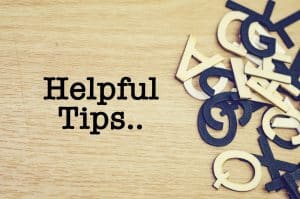 When you call us to schedule your visit, how do you feel? Is it like scheduling any other event in your life? Or, do you feel a little nervous? Perhaps you feel serious anxiety, which is sometimes enough to keep you from calling and scheduling at all. The good news is that you don't have to let dental anxiety get the best of you. From feeling jittery during your phone call to having serious emotional hesitation when you're at our practice, recognize that these are all very common. There are also some things you can do to say goodbye to anxiety and hello to relaxing care.
#1: Tell Us How You're Feeling
If you're feeling the effects of dental anxiety, remember that the first thing you should do is tell us about it. We know you might think that pretending it isn't there and keeping it to yourself might seem like it will work. However, chances are good this may backfire and make you feel more uncomfortable. When we know how you're feeling, we can help!
#2: Pick Up Relaxation Methods
Relaxation methods can help with any type of nervousness, including dental anxiety. You may have to do a bit of trial and error to find what works for you. Generally speaking, when you learn how to relax yourself, your anxiety will calm and go away. Methods that can help might include positive self talk, breathing exercises, and learning to center your thoughts through simple meditative practices.
#3: Bring Something To Take Your Mind Off The Visit
Letting your mind focus on something other than your dental visit can help, too. Have some music you love listening to? Bring your earbuds and mp3 player along!
See Us For The Care You Need
Call us for the consistent dental care your smile will need in order for you to maintain healthy teeth and healthy gums that remain in beautiful condition. Learn more by scheduling a visit in Prairie Village, KS by calling Robert M Browne, DDS at (913) 901-8585.