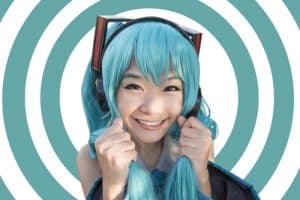 Naka-Kon's annual summer picnic is back! Join all cosplay fanatics for Re-Kon 2017, starting July 23 at Shawnee Mission Park, shelter #8. Come catch up with all of your friends from Naka and enjoy some music, food, and water balloon wars! As in previous years, there will be a plethora of grilled foods. $6 will get you your choice of 2 grilled items (burger and hot dog) as well as 2 drinks (Gatorade or soda). Food and drinks will be served while supply last. You can pre-purchase your tickets for food and drinks online.
Express Yourself!
Water will be provided free for all attendance. You're also invited to bring a snack to share. You are welcome to cosplay, but please be advised that the event will be taking place outside in warm weather. You're encouraged to wear something comfortable and breathable. It's also encouraged that people bring a change of clothing if at all possible.
Please RSVP to this event so that a proper headcount can be attained. Hope to see you there! (Pssst! Don't forget to bring water balloons.)
Keep Your Smile Healthy
Our staff can provide you with cosmetic, restorative, and other dentistry services to maintain your smile's health. Contact us at our local Prairie Village, KS office at 913-901-8585.