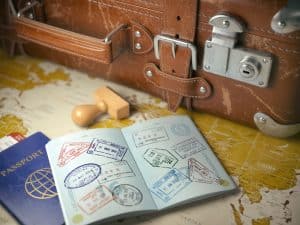 Are you someone who loves spending time outdoors? Do you generally head out to the same spots in our Prairie Village community over and over? If so, you might find that you have a truly amazing time by checking out some pretty exceptional spots throughout other communities in North Johnson County. Learn more about the 2017 Parks Passport for further details!
About the Event
The 2017 Parks Passport is your key to enjoying the parks in our city (and nearby towns), while you complete a passport that challenges you to do the following (oh, and you have the chance to win some exciting prizes!):
Visit listed parks approved within North Johnson County
Answer specified questions (you'll find answers during your adventures)
Turn your finished passport in for the chance to win a prize
Event Date
The 2017 Parks Passport program is going on from July 1st through August 6th, 2017. Turn the finished result in by August 12th for a chance to win!
Event Location
Admission
All you have to do is complete the passport to participate!
Contact Information
Have some questions? Contact the Parks and Recreation Department in charge of this fun program by calling 913-381-6464 or call Alley Williams at 913-385-4635.
Come In For Your Dental Care Soon
Don't forget to schedule your dental care with our team by contacting us to set up a cleaning and checkup. Learn more by scheduling a visit in Prairie Village, KS by calling Robert M Browne, DDS at (913) 901-8585.