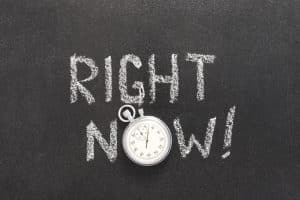 When it comes to protecting your oral health with dental care, you might feel like you're doing a bit of a juggling act. There's the stuff you do at home to clean away plaque and keep your smile safe. There are visits that you schedule, which means professional care is part of the equation. Of course, you also need to shop for the products you use and you need to try to maintain good eating habits. When you think through the details, it might seem like you need to do some serious planning to accomplish anything. The good news? Most of it is stuff you can actually accomplish right now. Consider a couple of those tasks, so you can quickly check them off your list.
Head To The Drugstore
If you've got the time to spare, you can head straight to the drugstore. This is an easy way to stop procrastinating with your shopping list and, instead, to get the stuff you need for your oral health right this minute. What are you out of? What's missing for your dental hygiene routine? What have you been meaning to purchase? Whether you've really been wanting an electric toothbrush or if you're just out of floss, replenish ASAP! Easy.
Call Us to Schedule Anything
The best way to stop feeling behind regarding your oral health? Call us right now to schedule whatever it is you need to schedule. Need dental care for your routine prevention? Been hoping to whiten your smile but you keep putting it off? Need a filling? Give us a call and we'll get you scheduled.
Schedule Care With Us Through A Simple Phone Call
It can often feel overwhelming to try to keep up with all the little details in your life. Fortunately, keeping up with professional dental care is only a brief phone call away! Learn more by scheduling a visit in Prairie Village, KS by calling Robert M Browne, DDS at (913) 901-8585.