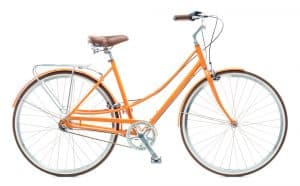 Are you someone who participates in a membership group? Perhaps you're a member of your local church group. Maybe your HOA! Perhaps something else! Whatever it is, if you'd like to help get the word out about our community's bicycle and pedestrian plans, so you can ensure your voices are heard, this Meeting In A Tube might be just what you need.
What Is This?
Referred to as a Meeting In A Box or Meeting In A Tube, this is your chance to recreate the meeting that took place during City Hall's open house meeting on this very topic. Just use the information provided, so you and your group are fully informed.
Who Is It For?
This is for any and all civic-related groups in Prairie Village who are interested in learning more about what's going on with our bike and ped planning.
When Will It Take Place?
You may pick up a meeting-in-a-box between June 16th and July 14th, 2017.
Where Can I Get One?
Simply head to City Hall and visit the front desk. The box is free! City Hall is located at the following address:
7700 Mission Rd
Prairie Village, KS 66208
What If I Have Questions?
Call 913-385-4647 for further information.
Care For Your Smile With Visits
Schedule visits for any of your dental needs, so you may keep teeth and gums in wonderful health. Learn more by scheduling a visit in Prairie Village, KS by calling Robert M Browne, DDS at (913) 901-8585.