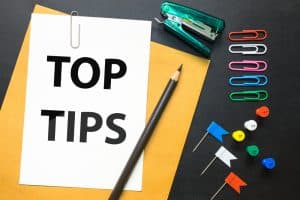 When you wear full or partial dentures, one of your goals is to keep them as safe as possible, of course. The longer you protect them, the greater amount of wear you can expect from them. Rather than deal with coming in consistently for repairs or replacements, this means you can simply go about your daily life as you enjoy the complete smile you achieve with the help of your dentures. So, without further ado, we offer some helpful tips to ensure you can easily make this a reality.
Tip #1: Skip The Scalding Hot Water
One of the main things you want to avoid if you have full or partial dentures is hot water. When it's hot, it can actually ruin your dentures. The temperature is warm enough to soften the material, leading to a warped, ruined device that can no longer fit and provide you with tooth replacement.
Tip #2: Handle Carefully
As you may have noticed, your full or partial dentures are durable but not indestructible. You don't want to accidentally drop them, smash them, scratch them, or bend them. What you do want to do is keep them nice and safe by handling them carefully and storing them when they're out of your mouth.
Tip #3: Keep Them Moist!
They will need to soak overnight either in a cleansing solution or water (or when they're out of your mouth for extended periods of time). Otherwise, they'll become dehydrated and ruined. Simple as that. Need more help or tips? Just ask!
Protect Your Dentures With Our Simple Tips
To learn more about how to keep your dentures safe from damage, we are happy to provide you with some helpful tips during your visits with us. Learn more by scheduling a visit in Prairie Village, KS by calling Robert M Browne, DDS at (913) 901-8585.