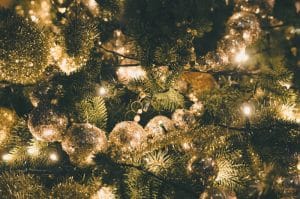 Did you take all of the brilliant, sparkling decorations off of your Christmas tree? Are you sad to see it go (but at the moment, it's still hanging around because you aren't certain how to dispose of it)? If so, you will be so very relieved to learn that you can still have your tree picked up by the City Tree Recycling Program! Learn more (and remember, these offers are for live trees only)!
What To Do
First things first, ensure your tree is completely free of any decorations. Once it is bare, you may bring it to one of the pick-up points, from which the city will gather trees. The trees will make their way through a chipper, so they can return to the earth! Designated spots can be found at the following parks:
Porter Park
Franklin Park
Taliaferro Park
Curb-Side Pickup
You are in luck if your Christmas tree is under 6 feet tall. If so, you may simply park your tree curbside, where Republic Services will continue gathering them for pickup through January 14th, 2017.
Program Dates
The City Tree Recycling Program will run through January 20th, 2017, so make sure you take advantage of the option before time runs out!
If You Have Questions
You may always contact City of Prairie Village City Hall with your questions by calling 913-381-6464 or checking for additional information on their Facebook page.